RX1330 M4
Page 1 of 1
Items 1 - 2 of 2
---
EXPERTS
Markus Blatt

Buy Primergy RX1330 M4 now at Serverhero

The FUJITSU Server PRIMERGY RX1330 M4 is a highly efficient and flexible single-socket rack server designed to deliver optimal performance and great value in a compact 1U. Powered by the new generation Intel® Xeon® E-2100 processor family and high-speed memory, it delivers significantly higher performance. It provides versatile storage options with support for new high-speed NVMe PCIe SSDs, making it ideal for applications that need higher I/O. It also offers other advanced features, such as two M.2 devices and dual microSD for efficient boot requirements, more powerful hot-plug fans, and Integrated Remote Management Controller iRMC S5. It provides the cost-efficient foundation for a wide range of workloads like file, web hosting, infrastructure, communication, collaboration, virtualization. Its highest energy efficiency, excellent reliability and low footprint while being economical makes it an ideal foundation for many SMBs across industries.
Features
Advanced features for enhanced performance
Provides the latest Intel® Xeon® E-2100 processor family for servers, faster 64 GB DDR4 memory operating at speed up to 2,666 MT/s, high-speed storage and a wide range of networking technologies
Improved scalability for future growth
It provides great storage options expandable up to 10x 2.5-inch or 4x 3.5-inch disk drives, with an advantage of 4x 2.5-inch NVMe PCIe SSDs, 2x M.2 modules (1x SATA; 1x NVMe/SATA) and Dual microSD, USB Gen 3.1 Gen 2 for external connectivity. It also provides 3x PCIe Gen 3 slots, 2x 1 Gbit Onboard LAN with advanced 10GbE/25GbE high-speed networking options
Enterprise-class reliability and operational efficiency
It offers rock-solid reliability with Optional Fujitsu Battery Backup Unit, hot plug redundant fans and modular RAID controllers with up to 8GB cache. Highly efficient 450W (94% efficiency) hot plug power supplies and Fujitsu?s Cool-safe® Advanced Thermal Design supports higher ambient temperatures up to 45 degrees in the data center
Benefits
Deliver significant performance gain with new generation processors, higher number of cores and fast speed memory. Accelerate application performance for most SMB workloads including media streaming, caching, web hosting and virtualization
Improve storage efficiency by providing high-speed, low latency storage, ideal for workloads that need higher I/O performance. Higher data transfer with the latest USB technology, fast boot devices for efficient installation of operating systems or mirrored boot for VMWare ESXi are also provided. Broad range of networking options and PCIe slots provide flexible expansion options for future scalability
Maximize uptime and save energy cost with high energy efficient redundant components. FJBU keeps the server running during short blackouts or voltage fluctuations and enables a graceful shutdown. Higher ambient temperatures reduce system cooling costs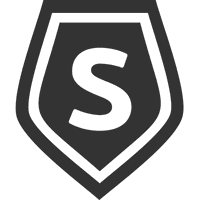 Serverhero

Expert-Support
If you have any questions about your configuration, about servers and storage or other systems at Serverhero, our expert team will be happy to help. Our team consists of experienced and ready IT professionals who can offer a solution for every problem. You can also request project conditions for larger systems and save up to 40% through our partnerships with leading manufacturers . You can easily reach us by e-mail, telephone or customer chat.

We are looking forward to talk to you.
Your Serverhero Team.