RX2530 M5
Page 1 of 1
Items 1 - 6 of 6
---
EXPERTS
Hendrik Weckmann

Buy FUJITSU PRIMERGY RX2530 M5 Rack-Servers at Serverhero
Maximum productivity in a 1U housing
FUJITSU Server PRIMERGY will give you the servers you need to power any workload and changing business requirements. As business processes expand so does the need for applications. Each has its own resource footprint, so you need a way to optimize your computing to better serve your users. PRIMERGY systems will help you match your computing capabilities to your business priorities with our complete portfolio of expandable PRIMERGY tower servers for remote and branch offices, versatile rack-mount servers as well as hyper-converged multi-node servers. They convince by business proven quality with a wide range of innovations, highest efficiency cutting operational cost and complexity, provide more agility in daily operations, and integrate seamlessly to let help you concentrate on core business functions. FUJITSU Server PRIMERGY RX rack systems are versatile rack-optimized servers providing bestin- class performance and energy efficiency, and thus form the "standard" in each data center. PRIMERGY RX servers deliver more than 20 years of development and production know-how resulting in extremely low failure rates below market average, and lead to continuous operations and outstanding hardware availability.
The FUJITSU Server PRIMERGY RX2530 M5 is a rack server that provides high performance, expandability and energy efficiency in a 1U space-saving housing. The PRIMERGY RX2530 M5 is ideal for virtualization, scale-out scenarios, and small databases as well as for high performance computing thanks to the high performance of the new Intel® Xeon® Processor Scalable Family CPUs with up to 28 cores and the latest DDR4 memory technology. Moreover, the RX2530 M5 delivers a great expandability by supporting up to 3,072 GB of main memory and the capability to use up to 12x Intel® Optane™ DC Persistent Memory NV-DIMM modules. It is future-proof with M.2 device support and the latest iRMC S5 for server management of the next generation. Up to 10 hard disk drives or optionally high-speed PCIe SSDs offer a flexible storage configuration option. A variety of onboard DynamicLoM options, plus its dual-port embedded LAN meet future requirements, cost-optimized. The limited space of a 1U chassis offers highly efficient power supply units and their redundancy on demand. The optional Cool-safe® Advanced Thermal Design this will result in lower operational costs.

Innovation meets Performance
Wide choice of different types of Intel® Xeon® Scalable Processor Family. Each processor offers up to 28 cores, up to 56 threads, 12 memory channels enabling a significantly higher performance and efficiency. They rely on Intel® UltraPath Interconnect for an increased data rate between the CPUs. Intel® Optane™ DC persistent memory is an innovative memory technology that delivers a unique combination of affordable large capacity and persistence (non-volatility). It revolutionizes the data center memory-storage hierarchy of the past and brings massive data sets closer to the CPU for faster time to insight. In total, up to 7,680 GB main memory in a mixed mode (non-volatile memory + DDR4 @ 2,933 MT/s) are available.
Ready for the future and data growth scenarios with the performance of two processors - marking the standard of tomorrow with an increase in computing power. Several innovations make this new CPU generation (code-named "Cascade Lake") even more powerful than the current-generation Intel® Xeon® Scalable processors, enabling robust compute capability and increased memory bandwidth for demanding workloads. Intel® Optane™ DC persistent memory technology will transform critical data workloads - from cloud and databases, to in-memory analytics, and content delivery networks.
Enhanced Features for enhanced Computing
The RX2530 M5 comes with onboard LAN for basic LAN, DynamicLoM via OCP slot for extended requirements. A mix&match storage drive bay configuration offers the choice of either up to 8x 2.5-inch HDD/SSD + 1x ODD or up to 10x 2.5-inch, thereof optionally max. 10x PCIe 2.5-inch SSD SFF, complemented by internal M.2 devices for hypervisor installations. Our power supply units with up to 96% energy efficiency and Fujitsu's Cool-safe® Advanced Thermal Design for higher ambient temperatures in the data center are available for this server.
The right Ethernet connection for all: Basic via onboard LAN, extended with DynamicLoM via OCP guarantees the highest flexibility to integrate the server into existing infrastructures - now and in future without overhauling the existing infrastructure. Flexible expandability and diverse options for storage devices permits for the integration of existing and new SSD and HDD as needed. Less today, more in future - or vice versa. On top of that, this server is not only "greener", but also less expensive over time. Cool-safe® ATD and highly efficient hot-plug power supplies save energy costs.
Foundation for Trust and Security
Fujitsu ServerView Suite including tools for installation and deployment, permanent status monitoring and control, free-ofcharge BIOS, firmware and selected software updates plus TPM2.0 modules and latest operating system support are a great addition.
These features ensure lifecycle investment protection while the comprehensive tools of the Fujitsu ServerView Suite ease the administrators' life. Moreover, hardware and software security features are very important in a fast-paced world, especially considering cybercrime.
Revolutionize data center management
Fujitsu ServerView Suite is a free-of-charge management software including tools for installation and deployment, permanent status monitoring and control as well as BIOS, firmware and selected software updates. In addition FUJITSU Software Infrastructure Manager (ISM) provides converged management across multiple data centers. The new ISM Essential license, available free-of-charge provides essential server management and converged monitoring functions.
Fujitsu offers comprehensive infrastructure management and server management solutions which is key to efficient data center operations. They provides all the functions for flexible and automated 24x7 IT operations and improves end-user productivity via intelligent and innovative system management solutions. ISM helps improve data center efficiency and overall IT Productivity with converged infrastructure management, paving the path to softwaredefined data center.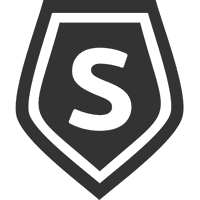 Expert-Support
For questions about your configuration, Fujitsu servers or other systems at Serverhero, our expert team is at your disposal. Our team consists of experienced and cooperative IT professionals who can offer a solution for every problem. You can also request project conditions for larger systems and save up to 40% through our partnerships with leading manufacturers . You can reach us easily via E-Mail, Telephone or Customer-Chat

We look forward to talking to you.
Your Serverhero Team.