TX1330 M4
Page 1 of 1
Items 1 - 4 of 4
---
EXPERTS
Markus Blatt

Buy Primergy TX1330 M4 now at Serverhero

The FUJITSU Server PRIMERGY TX1330 M4 is a highly expandable mono-socket server for Small and Medium Enterprises that need application-oriented performance coupled with high storage expandability, and growth potential via a comprehensive range of options. It features the latest Intel® Xeon® E-2100 product family processors, with up to 64 GB RAM operating at 2,666 MT/s for managing application oriented performance for today and tomorrow. The server is designed for high-performance scalability and workload versatility with features such as up to four NVMe devices plus sixteen 2.5-inch storage devices or up to twenty-four 2.5-inch devices, data backup options, and 4x PCIe slots coupled with advanced RAID (4/8 Gb cache) and networking options (10/25Gb Ethernet, FC controllers). The server also features dual M.2 device support for efficient Operating System boot while Dual microSD offers mirrored boot for VMware ESXi. The server also features higher performance USB 3.1 Gen 2 ports for newer generation peripheral devices. Reliability is enhanced with the cost oriented Fujitsu Battery Backup unit, and high-efficiency (94%) redundant power supplies. Comprehensive server management via the iRMC S5 plus silent operation ease both administration and deployment, making the platform ideal for SME environments.
Features
Advanced technology for workload-versatile performance
Workload versatile with the combination of the latest Intel® Xeon® E-2100 processors, and up to 64GB DDR4 memory (4 DIMMs) at 2,666 MT/s. Affordable Core™ i3 and Pentium® processors are also available.
High storage and networking expandability
Server supports up to 4x NVMe devices plus either 8x3.5-inch storage devices or 16x2.5-inch devices. Maximal capacity with standard drives is up to 12x3.5-inch devices, or up to 24x2.5-inch devices. It also supports Fujitsu?s powerful RAID controllers (including SAS 3.0, 4/8 GB cache). Backup options include LTO and RDX. Security optimization includes TPM 2.0 support plus Fujitsu?s secure 3-way lock for server access. Server also features redundant (2x1GbE) LAN as standard plus advanced networking options (10/25Gb Ethernet, Fiber Channel controllers).
High reliability for investment protection
High efficiency 450W power supplies (94% efficiency) are available with both hot-plug capability and redundancy. Fujitsu Battery Backup Unit an optional Internal UPS in modular PSU form-factor, 5 years lifetime, fully integrated.
Benefits
The server compute and memory can be optimized for most appropriately sized standard workloads across industries. Intel® Xeon® E-2100 processors offer higher performance for more demanding compute needs. The workloads can range from appropriately sized, individual to virtualized multi-app environments including workloads such as File/Print, Email, ERP/CRM, Messaging, Centralized data storage and industry specific applications.
NVMe drives offer ultra-fast storage for low-latency applications, while the server?s huge storage capacity offers secure, cost-effective capability to consolidate and manage large datasets, combined with growth potential. Redundant LAN offers reliable data connectivity out of the box. Advanced options such as 10/25 GbE or Fiber Channel networking cards offer high data transfer for demanding environments, e.g. virtualized environments or centralized storage.
Good for the environment, and your business - the high efficiency, redundant power supplies offer enhanced reliability and lower energy expenditure. The Battery Backup Unit protects your valuable investment by supporting safe power down and expanded server operation time in case of power loss.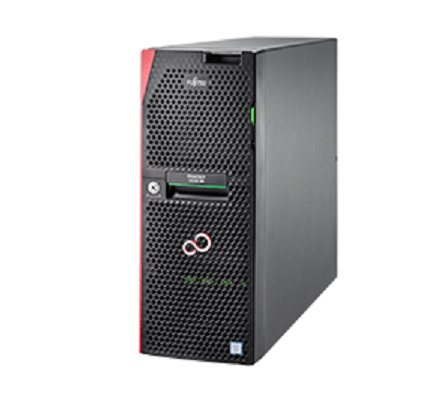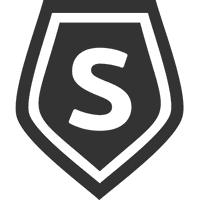 Serverhero

Expert-Support
If you have any questions about your configuration, about servers and storage or other systems at Serverhero, our expert team will be happy to help. Our team consists of experienced and ready IT professionals who can offer a solution for every problem. You can also request project conditions for larger systems and save up to 40% through our partnerships with leading manufacturers . You can easily reach us by e-mail, telephone or customer chat.

We are looking forward to talk to you.
Your Serverhero Team.