HPE
Buying HPE Servers at Serverhero...
---
Buying HPE Storage at Serverhero...
---
---
Configure, order and purchase cost-effective HP ProLiant servers online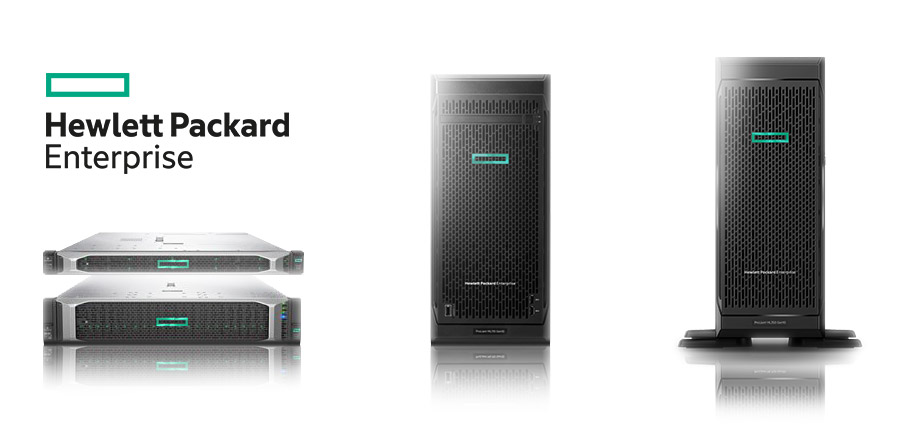 You Are you looking for an
HP ProLiant Tower
or
Rack Server
for you and your company and don't know where you can quickly and easily configure, order and buy the server online? In that case, use our service and enjoy some advantages. Serverhero is a certified Hewlett Packard Enterprise (HPE) Business Partner, better known as HP, and offers a variety of original HP ProLiant Rack (19") and tower servers for individual
server configuration
for your requirements. In our online server shop you can buy and configure a large number of original and new
HP Proliant
servers. The functionality of our servers is guaranteed by our
certification
and the exclusive use of original new goods. 
The following
19 inch HP ProLiant Rack Server, Tower Server and Microserver
models are currently available for configuration and purchase in our online server shop:
DL360 Gen9
,
DL360 Gen10
,
DL380 Gen9
,
DL380 Gen10
,
DL325 G10
,
DL20 Gen9
, DL60 Gen9, DL80 Gen9, DL120 Gen9, DL160 Gen9, DL180 Gen9, ML10 Gen9,
ML30 Gen9
,
ML350 Gen9
,
ML350 Gen10
, DL560 Gen10, DL580 Gen10,
ML110 Gen10
,
ML150 Gen9
, MicroServer Gen8,
MicroServer Gen10
,
BL460c Gen9
.
HP ProLiant servers are very popular and well known in IT environments as they offer high computing power, reliability, speed and security. HP Enterprise products are also easy to use and have a long service life. Further technical specifications can be found in the sub-categories of our HPE ProLiant Rack and Tower Servers, which will direct you straight to our user-friendly
Online-Configurator
in our Online Servershop.