Lenovo ThinkServer RS160
---
Buy the Lenovo ThinkServer RS160 at Serverhero
Features and Highlights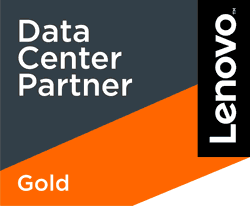 - Choose from models containing one Intel® Xeon® E3-1200 v6 series, Core i3, Pentium, or Celeron processor

- Up to 64GB of fast 2400MHz DDR4 ECC memory in four DIMMs 

- A choice of 3.5-inch SAS/SATA HDDs, 2.5-inch SAS/SATA HDDs, 2.5-inch SSDs, and M.2 SSD. 

- Up to 20TB of storage (3.5-inch SATA) 

- Software RAID-0/1/10/5 standard; optional hardware RAID-0/1/10/5/6 

- 80 Plus Gold power supply 

- Integrated BMC for systems management 

- XClarity Administrator support (limited) 

- A choice of four rack-mounting methods
Powerful, affordable, easy-to-manage entry rack server

The Lenovo ThinkServer RS160 is an excellent entry-server for growing businesses. Featuring powerful Intel® processors and enterprise-class storage and networking, it offers up to 12Gbps data transfer rate as well as 2x the memory and 60 percent more internal storage capacity than its predecessor. The RS160 is ideal for web hosting, mail serving, file-and-print serving, video streaming, as well as a wide range of general-purpose productivity applications.
Built-in Value and Flexibility
The RS160 features a full line of powerful Intel processors, from Celeron to Xeon®, and up to 64GB of DDR4 memory. It provides business flexibility with multiple storage types and form factors, including up to 20TB of internal storage and 128GB of M.2 drive support for additional scalability. Multiple server OSes are available and the rack is available with 2-post and 4-post rail rack-mounting options.
Lenovo servers continue to be rated the most reliable x86 servers on the market and have the highest customer satisfaction.†,‡ The RS160 is no exception. Its shallow chassis depth promotes greater in-rack airflow and it has an 80 Plus Gold-certified power supply. Easy-to-use Lenovo XClarity system management tools* provide business-class reliability and management to reduce costs and downtime. These are the same tools used on Lenovo's high-end, two-socket rack systems.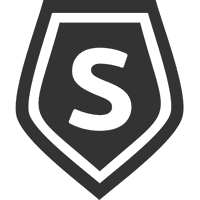 Expert Support
If you have questions about your configuration, QNAP servers or other systems at Serverhero, our expert team is at your disposal. Our team consists of experienced and helpful IT professionals who can offer a solution for every problem. You can also request project conditions for larger systems and save up to 40% through our partnerships with leading manufacturers . You can easily reach us by e-mail, telephone or customer chat.

We are looking forward to talking to you.
Your Serverhero Team.