Lenovo ThinkSystem DE Series Hybrid Array
Page 1 of 1
Items 1 - 4 of 4
---
EXPERTS
Savas Günes

Buy ThinkSystem DE-Series Hybrid-Flash-Array at Serverhero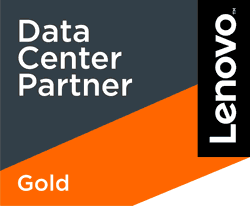 A ThinkSystem DE-Series Hybrid Flash Array is the perfect combination of performance and cost efficiency, a perfect way to manage your important data. Responds transparently to your changing business needs.
The ThinkSystem DE series consists of three system families defined by their controllers. The controllers define the number of hard disks that a storage system can support. Thereby a capacity of up to 5.76 PB is feasible.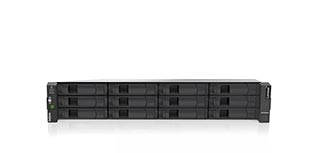 ThinkSystem DE2000H
The DE2000H system is the entry-level product for those customers looking for an optimal price/performance ratio and a mixed-capacity storage system.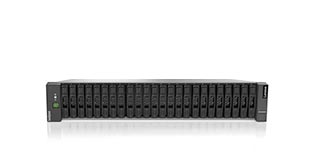 ThinkSystem DE4000H
The DE4000H system relies on hybrid memory models to optimize performance for mixed workloads - including ultra-low latency.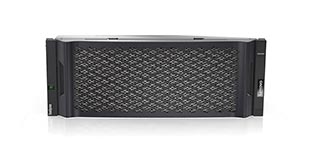 ThinkSystem DE6000H
The DE6000H system offers hybrid storage models with top performance. The system supports a raw data reading throughput rate of up to 21 GB/sec.
The DE2000H, DE4000H and DE6000H hybrid systems rely on an enterprise-optimized platform. This offers enormous flexibility in configuration, performance tuning according to the customer's needs and the complete control of the data storage location. This allows administrators to fully utilize performance while providing simplicity of operation.
Advanced data protection

DE2000H/DE4000H/DE6000H models provide advanced data protection for enterprises - both locally and over long distances, including:

Snapshot / copy of Volumes
Asynchronous mirroring
Synchronous mirroring (DE4000H and DE6000H)
Secure data, secure management

All hard disks are reused, retired or maintained. If this happens, you are certain not to have your sensitive data in unauthorized hands. The management of local key management coupled with disk-level encryption gives you comprehensive security for your data without compromising performance.

DE Series gives you the choice of how to manage your drive authentication keys: To save costs, you can do the job yourself or use a KMIP-compliant external key manager for simple and centralized management.
XClarity Support
Lenovo XClarity Administrator is a centralized resource management solution designed to minimize complexity, shorten response times and improve the availability of Lenovo server systems and solutions.

With an easy-to-use dashboard, you can easily perform the following actions:

Of course, you always have the possibility to contact our online support via e-mail, customer chat and telephone. Our competent and experienced employees give you access to exclusive offers and consult you if necessary in such a way that you acquire the storage exactly customized to your needs.

Configure, order and buy storage online - conveniently and easily from a single source - in Serverhero's Online Shop!