Lenovo ThinkSystem SR630
Page 1 of 1
Items 1 - 6 of 6
---
EXPERTS
Niklas Harenberg

Buy Lenovo ThinkSystem SR630 at Serverhero

Lenovo ThinkSystem SR630 provides support for data analysis, hybrid cloud, hyper-converged infrastructure, video surveillance, high performance computing and more.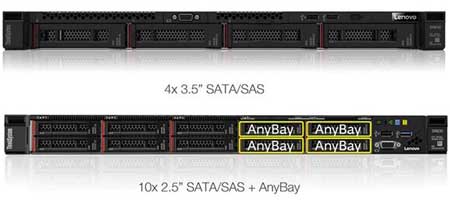 Flexible Storage

The Lenovo AnyBay design offers a choice of different drive interface types in the same drive bay: SAS drives, SATA drives or U.2 NVMe PCIe drives. The ability to configure some of the drive bays with PCIe SSDs and continue to use the remaining bays for high-capacity SAS drives provides the option to upgrade to more PCIe SSDs in the future as needed
Reinforcing IT management
Lenovo XClarity Controller is a management engine embedded in all ThinkSystem servers designed to standardize, simplify and automate server management tasks. Lenovo XClarity Administrator is a virtualized application that centrally manages ThinkSystem servers, storage and network components, reducing deployment time by up to 95 percent compared to manual operation. Using XClarity Integrator, you can streamline IT management, accelerate deployment and reduce costs by seamlessly integrating XClarity into an existing IT environment.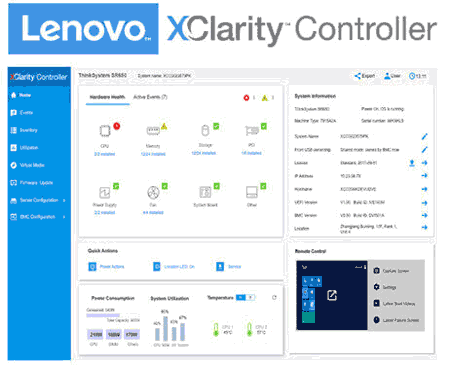 Explore for yourself how the Lenovo ThinkSystem SR630 can help you and your business and the configuration options that the server offers. Configure and order your custom server solution today. Do you have any questions or would you like to benefit from our personal expertise? Then simply contact one of our experts. A Hero from our experienced team will get back to you as soon as possible to help you with the configuration and answer your questions, so that you are also one of our many satisfied partners after the purchase.
Buy, configure and order servers online - everything from a single source and at a reasonable price - at Serverhero in the online shop.