Lenovo ThinkSystem SR635
Page 1 of 1
Items 1 - 1 of 1
---
EXPERTS
Markus Blatt

Buy the Lonovo ThinkSystem SR635 at Serverhero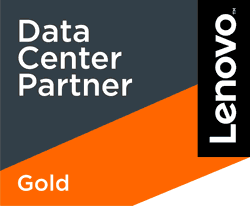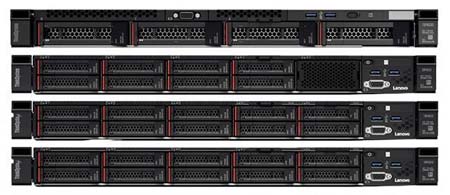 1P/1U tuned for virtualization & Hybrid IT
Features


Flexible design
ThinkSystem SR635 features up to 16x 2.5'' drives meaning it is storage-rich and when outfitted with 16 low-latency NVMe drives, it provides 60% more NVMe and IOPS/box for OLTP, Analytics, software-defined and HPC storage. It is also workload-hungry featuring three single-wide graphic processing units (GPUs) and three PCIe Gen4 slots achieving up to 16 GT/s for increased acceleration and supporting 16 DIMMs with 1TB of DDR4 memory capacity ideal for in-memory database applications.
- Large memory capacity
- Vast storage capacity
- Versatile storage configurations/AnyBay
- Flexible I/O configurations
- Scalable networking configurations
- Enterprise-class RAS features
- ThinkShield Security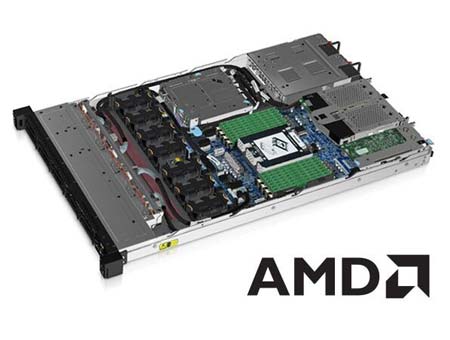 Right-sized, without compromise
AMD EPYC™ 7002 Generation Processors are the world's first 7nm datacenter CPU with up to 64 cores and 128 lanes of PCIe Gen 4. Suitable to tackle dense virtualization, hosting and software-defined storage applications, they deliver up to 2x performance and 4x floating point capability versus the previous generation.
Future-defined data center
Lenovo delivers cost-effective, reliable and scalable solutions by combining industry-leading technology and the world's best software-defined offerings with Lenovo ThinkShield and XClarity to manage the lifecycle of your data center needs. ThinkSystem SR635 provides support for virtualization (VDI), data analytics, cloud and much more.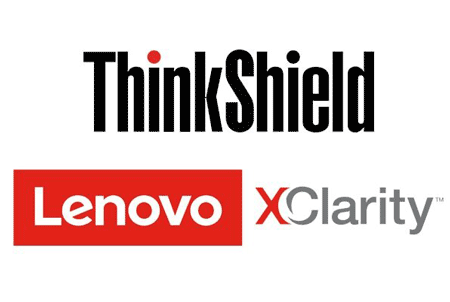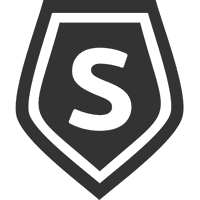 Expert-Support
If you have any questions about your configuration, about servers and storage or other systems at Serverhero, our expert team will be happy to help. Our team consists of experienced and ready IT professionals who can offer a solution for every problem. You can also request project conditions for larger systems and save up to 40% through our partnerships with leading manufacturers . You can easily reach us by e-mail, telephone or customer chat.

We are looking forward to talk to you.
Your Serverhero Team.