Outdoor Access Points
Page 1 of 1
Items 1 - 6 of 6
---
EXPERTS
Niklas Harenberg

Buy LANCOM Outdoor Access Points at Serverhero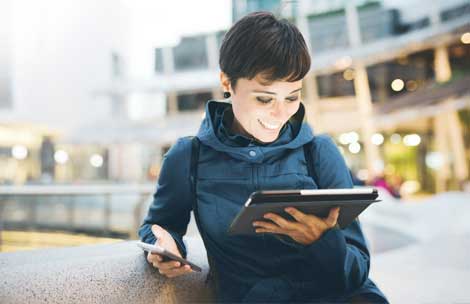 Mobile freedom with LANCOM outdoor solutions
Internet access also plays an increasingly important role in outdoor areas. Whether in remote outdoor warehouses, ski huts, sports stadiums or extensive campsites, LANCOM's Outdoor Access Points are the ideal solution for open spaces where wired Internet access is not available. For example, you can provide your guests with a hotspot or connect remote locations to the central network via point-to-point connections. Thanks to a temperature tolerance of -33° to +70° C, the outdoor portfolio in the robust IP66 housing can withstand even the most extreme environmental conditions.

The possibilities
With its versatile access points and outdoor antennas, the LANCOM outdoor WLAN portfolio enables you to set up high-performance WLAN infrastructures for flexible outdoor applications. You can reliably illuminate open spaces with WLAN and thus offer fast, wireless Internet access for visitors or modern corporate applications. LANCOM OAPs are also ideal for setting up point-to-point radio links over long distances.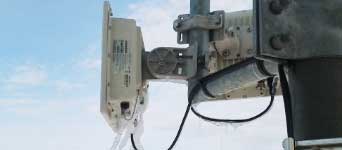 Illumination of open spaces
Thanks to LANCOM outdoor solutions, employees, customers and visitors are also supplied with 2.4 GHz- and 5 GHz frequency bands with highspeed WLAN in accordance with IEEE 802.11ac, even outdoors.
point-to-point connections
At company sites with several building complexes, a network is set up wirelessly via point-to-point connections and over distances of several kilometres - without the need for complex cabling or expensive leased lines.

LANCOM Active Radio Control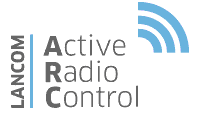 Full potential for your WLAN
Efficient wireless workflow requires high throughput and proactive prevention of sources of interference. This is guaranteed by the optimization concept LANCOM Active Radio Control - the intelligent combination of ideally complementary features to sustainably increase the performance of your WLAN.
Start into the future with Hyper Integration!
The LANCOM Management Cloud offers you maximum agility, flexibility, security and efficiency for your network infrastructure and all application areas. Using software-defined networking technology, the LANCOM Management Cloud replaces manual individual device configurations with full automation. Activities that previously took hours or days are reduced to just a few minutes or clicks!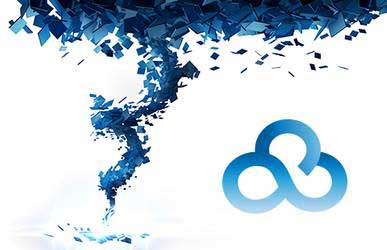 In addition, we offer Serverhero support for questions and comments, Our support is happy to help you. Please contact us via E-Mail, Chat or Phone.