QNAP Desktop NAS Server
Page 1 of 2
Items 1 - 27 of 48
---
Buy QNAP Desktop device at Serverhero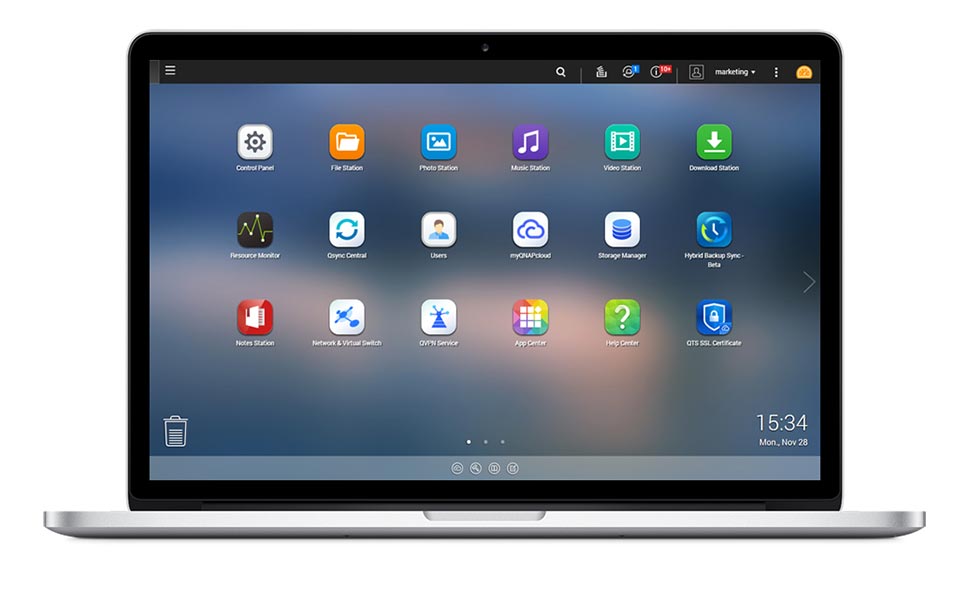 At Serverhero you can easily, quickly, conveniently, cost-effectively configure and purchase QNAP Desktop systems.

QNAP Desktop Servers are one of the most easy-to-set up and manageable alternatives to other vendors thanks to a long list of features designed for user experience and functionality.

You want Desktop Systems that are equipped with in-house features and an easy to use interface? then QNAP is the right choice for you. QNAP's operating system "QTS", which QNAP calls "The Most Intelligent and Intuitive NAS Operating System", gives you exactly what you need to set up and manage a fully operational and functional system in just a few steps.
Among other things, there are many desktop systems with many features such as:
Storage device for comprehensive virtualization applications
Integrated virtualization and container solutions
Optimized collaboration with cross-platform file sharing and synchronization
Healthy backup and disaster recovery solutions
Comprehensive security to protect your data
Secure access with VPN and proxy server
Fast data storage and search to double your productivity
Central E-Mail and contact management for improved communication processes
Comprehensive monitoring solution offers security around the clock
Completely new QVR Pro monitoring solution
SSD caching and auto-tiering for optimized storage efficiency
Please note that the list of features may vary depending on the model.
If you have any further questions about your desired system or your configuration in our online shop, please do not hesitate to contact our team of experts. Whether by chat, phone or E-Mail, Serverhero supports you.