QSAN Storage
---
Configure, buy and order cost-effective QSAN storage solutions online

QSAN Technology is one of the leading storage designers and manufacturers in the server and storage market and was founded in 2004. Based on its enormous expertise, QSAN tries to develop storage solutions that stand out through exceptional performance, data security and high-quality data management and data processing. QSAN's goal is to create high-quality storage solutions that are simple, secure, scalable and reliable.

These goals are also in line with our vision and our values at Serverhero, because we want to offer our customers a diverse selection of storage and servers, so that every customer - whether small office, practice, large company or data center - can find his individually adapted server and storage solution. Therefore we at Serverhero try to constantly and continuously expand our existing offer. Together with our partner QSAN, we are pleased to offer our customers a wide variety of QSAN storage solutions in our online Servershop. We offer you the following QSAN solutions in our server shop: QSAN NAS (Network Attached Storage), QSAN SAN (Storage Area Network) and QSAN DAS (Direct Attached Storage).

If you have any questions about the various QSAN products in our online Servershop or if you would like to benefit from our personal and competent consulting? Then don't hesitate and contact one of our experienced experts - whether by mail, phone or chat - we look forward to your enquiries and will be happy to help you in finding your individual storage or server solution at any time. Take a look at the configuration options offered by our online configurator to configure your individual storage or server solution - tailored to the individual needs and requirements of your company. We are happy to support you in every configuration step, whether before, during or after the server or storage purchase. We will only be satisfied when you are satisfied!

You are in good hands with our expert consultants - at Serverhero in the Online Servershop!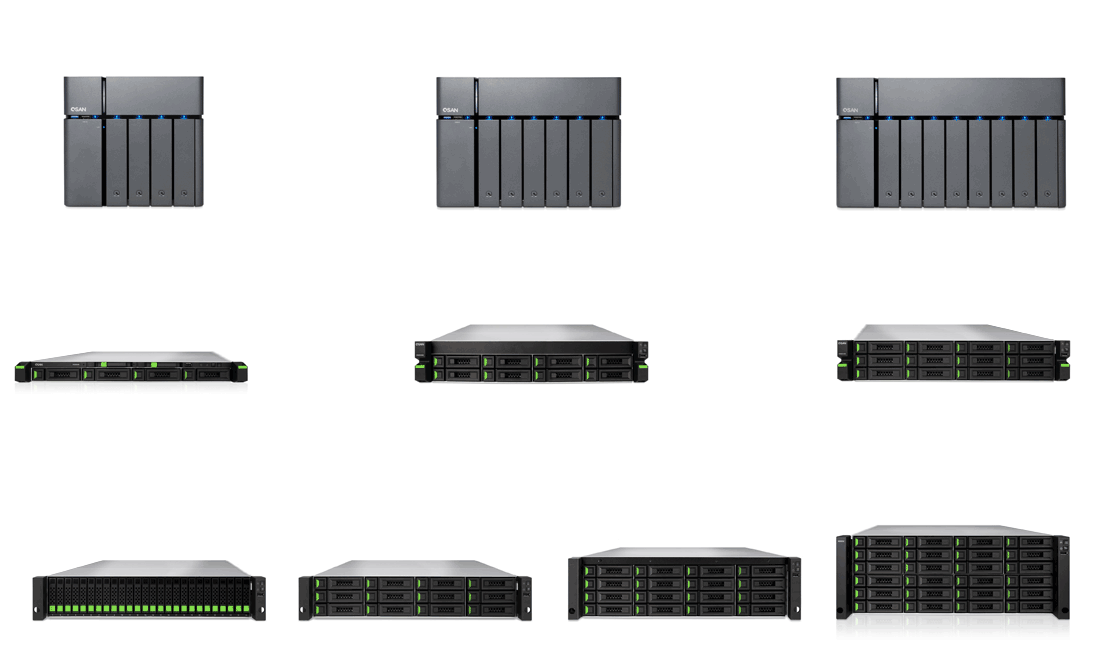 QSAN products have been recognized for their exceptional features, advanced technology and outstanding performance, which are also accessible to price-sensitive segments. Whether comprehensive hardware, software or support solutions, QSAN offers smaller companies a level of skills and reliability that were previously only affordable for much larger companies.

Integrated Software
The QSAN hardware is designed for a wide range of powerful software that offers enormous added value. This software includes utilities for thin provisioning, writable snapshots, remote replication, and more. Best of all, these features are available to users of QSAN systems without any additional licensing fees.

Better flexibility
QSAN products support a large number of third-party storage media, allowing customers to choose supported hard drives according to specification requirements and budget.

Comprehensive product range
QSAN maintains a comprehensive range of outstanding products to meet almost every type of storage demand in the market. Both SAN and NAS systems are available which provide solutions for block-level and file-level storage applications. QSAN offers products for iSCSl, Fibre Channel and Serial Attached SCSI (SAS) storage network protocols, as well as system-based JBOD drive architecture in addition to RAID technology.
A recent breakthrough has been achieved through our ZFS-based United-storage, which combines the functionality of SAN, NAS and cloud storage and is now our fastest growing product line.