Qsan Xcube Nas
Page 1 of 1
Items 1 - 4 of 4
---
EXPERTS
Markus Blatt

QSAN NAS (Network Attached Storage)
.
Are you looking for a compact storage solution for you and your company? Then we would like to introduce our
QSAN NAS (Network Attached Storage)
solutions. The QSAN storage solutions are extremely powerful NAS systems of the very latest generation and are designed to support small and medium-sized enterprises and
large computing and data processing processes
. The QSAN NAS systems are based on the latest Intel processor technology and can be operated with up to 64 GB DDR4 RAM. The QSAN products stand out through
reliability, security and expandability
, which means that the QSAN NAS solutions can support you and your company not only now but also in the future.
If you have any further questions or need additional information about our QSAN NAS solutions, please contact us. You can rely on one of
our experienced experts
to take the time to answer all your questions and find the right QSAN NAS solution for you and your company..
Configure, buy and order servers and storage online
- personal consultation and a large selection of branded products - at Serverhero in our online Servershop!
QSAN XCubeNAS Solutions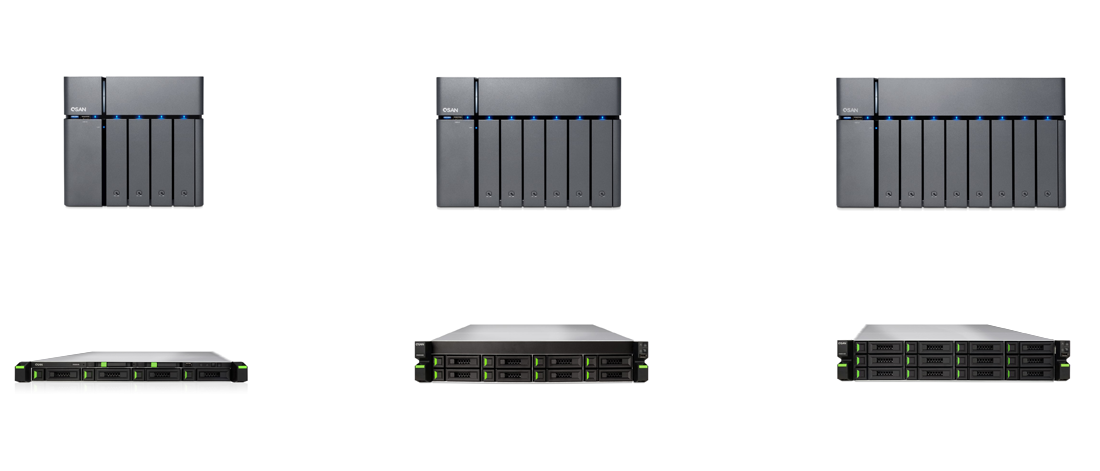 The QSAN XCubeNAS systems offer innovative and flexible Hybrid systems for tower and rack servers. With our configurator it is possible to quickly and easily discover the advantages of a QSAN XCubeNAS system in a few steps.
The XCubeNAS product series offers the possibility to conveniently mount LFF and SFF hard drives into the hard drive bays without additional hardware and to set up and use them easily and quickly with QSAN's own QSM (QSAN Storage Management) operating system.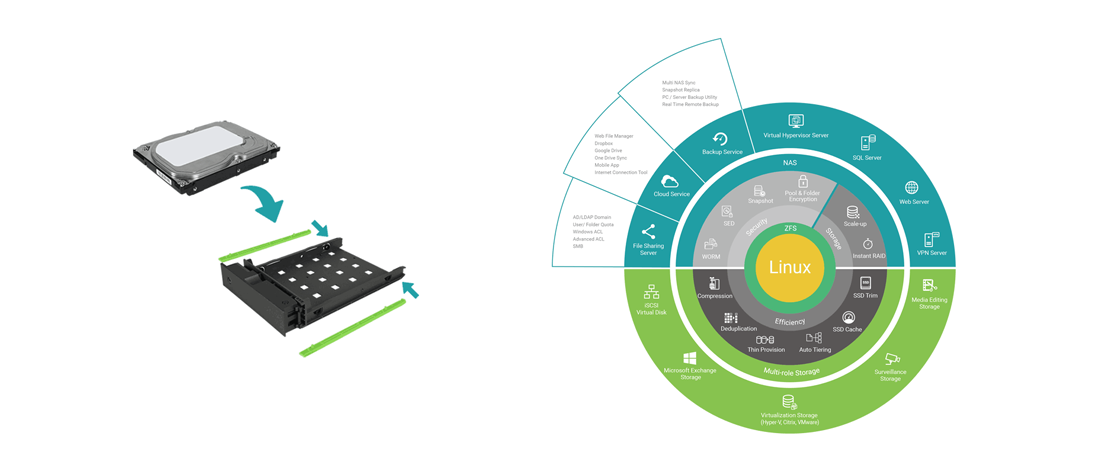 QSAN XCubeNAS systems offer support for deep SSD caching, thin provisioning, Windows AD and LDAP directory services, Windows ACLs and advanced ACLs, as well as real-time remote replication, XMirroring and much more.

Further details can be found in the respective article's descriptions.