Sophos Hardware Appliance
Simple and secure WLAN Sophos Wireless is easy to deploy and...
---
---
Sophos Hardware Appliance
XG Firewall Serie   -   WLAN Access Point   -   Remote Ethernet Devices (RED)
With
Sophos XG Firewall
, you have access to a very clear interface that gives you great insight into your network while informing you of many threats. For example, you can see which of your users are the biggest source of danger on the network, how often and with what your network is attacked, an overview of the connected hardware, its status and much more. For more information on the Sophos XG firewall range, please click
here
.
Sophos
W-LAN Access Points
provide an easy to set up, manageable and rapidly expandable alternative to traditional access points. Features such as a central interface, clear and easily accessible information, on-demand bandwidth allocation, easy to set up
hotspots
and guest access form a comprehensive foundation for a satisfactory product. For more information on the Sophos W-LAN access points, please click
here
.
Sophos Remote Ethernet Devices (RED)
provide an effective way to expand and configure your secure networks without much technical expertise. REDs are enhanced with the option of an encrypted tunnel, which you can also manage centrally and easily. For more information on Sophos Remote Ethernet Devices, please click
here
.

Sophos XG Firewall
The world's best detection, protection and reaction

Stop unknown threats
Benefit from deep learning, deep packet inspection and aggressive run-time analysis to stop threats before they enter your network

Deep Learning
XG Firewall integrates deep learning and the most advanced threat protection technology to block advanced unknown threats such as Ransomware, Cryptjacking, Bots, Worms, Hacks, Security Violations and Advanced Persistent Threats (APTs). Using the same technology as our award-winning Intercept X, Deep Learning becomes truly unmatched threat prevention.

Attack detection system
The XG Firewall's IPS engine has recently been tested by NSS Labs in their highly regarded next generation firewall group test and has been a leader in security effectiveness, particularly against bypass techniques, while the price/performance ratio is among the best of all vendors. You get proven next-generation IPS protection that has stopped threats like Wanna and Petya.

Sandboxing
Sophos Sandstorm is strengthened by SophosLabs to detonate and detect suspicious user data with threats, malware and unwanted applications. Running in a dedicated virtualized cloud environment, it completely frees your firewall and endpoints from any load and enables far more rigorous and resource-intensive analysis that is impractical in other ways.

Advanced Threat Protection
Powerful multi-layered call home protection combines analysis of DNS, IPS, Web and Traffic filters to identify and block Botnet and Command and Control (C & C) Call Home attempts. Advanced threats are detected immediately, and if you have Synchronized security enabled with Sophos Central Endpoints or Intercept X, you can automatically quarantine infected systems until they can be cleaned up.

Dual-engine AV
Sophos's award-winning powerful anti-malware engine is backed by SophosLabs and a 30-year history of protecting businesses from the latest threats. Dual-engine scanning offers the ability to scan traffic with the Sophos engine for superior performance and protection, or add a second engine scan for even greater protection.

Web Protection
Sophos Web Protection Engine is supported by SophosLabs and includes innovative technologies such as code emulation, behavioral analysis, live protection and pharming protection to detect and block the latest threats from the Internet. XG Firewall simplifies configuration by enabling, editing, and quickly and easily simulating pre-built Web policies in seconds to review or help with policy settings.

SSL Inspection
XG Firewall high-performance SSL inspection ensures that Internet threats and inappropriate content cannot get through, an important weak point in network traffic. Certificates validation and Protocol Enforcement options are designed to prevent spoofing of your network and stop unwanted traffic attempting to avoid filtering or traffic shaping. 

Simple and secure WLAN
Sophos Wireless is easy to deploy and manage: So your WLANs are set up and ready to use in no time.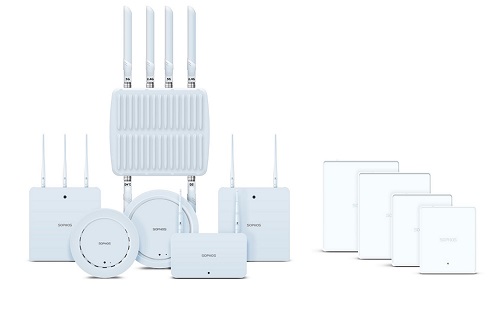 Simple preparation
The access points are easy to deploy. In three simple steps you create your networks, register your access points and set up one or more locations.
Connect the access point to your network using a network cable so that it can connect to the Internet.
Locate the S/N on the access point and wait until the LED is in initialization status.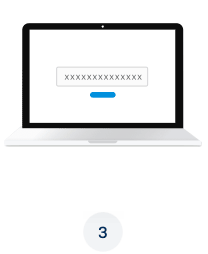 Enter the S/N and click on "Register". Registration can take up to 5 minutes.

Remote Ethernet Devices (RED)
With Sophos RED, you can easily extend your secure network to branch offices and remote locations.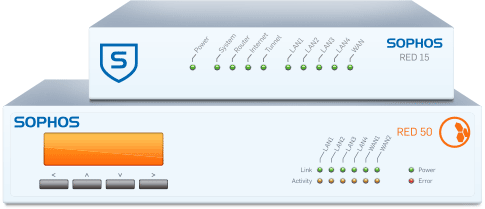 "Plug-and-Protect"-Preparation
With Sophos RED, you can easily extend your secure network to other locations. No remote technical expertise is required; simply enter the ID of your RED device into your Sophos appliance and send the device to that location. Once connected and connected to the Internet, the device connects to your firewall and sets up a secure Ethernet tunnel. That is all that needs to be done.

Flexible configuration
You can set up your REDs to tunnel all traffic back to the firewall from a remote location. This allows DHCP and other network elements of the remote network to be controlled. Or you can route only network traffic within the site via RED and provide direct Internet access from a remote location.

Secure encrypted tunnel
All data between the RED and your firewall is encrypted in accordance with the strictest AES-256 specifications. This guarantees a secure connection that can neither be manipulated nor compromised by hackers. The encryption performance of our latest XG and SG series also makes this protection completely transparent.

Centralized Management simplified
RED is basically nothing more than a virtual Ethernet cable connecting your remote locations. That's why centrally managing your distributed network is as easy as managing a single site. You can either apply the same firewall, Internet, and other security policies to local and remote traffic, or create custom policies for individual sites.