Supermicro Server
Jede Supermicro Konfiguration ist bei uns erhältlich
Hier sehen Sie lediglich eine begrenzte Anzahl unserer verfügbaren Supermicro Angebote.
Lassen Sie sich gerne unter +49 (0) 2234 2196 500 unverbindlich & kostenlos beraten oder schicken Sie Ihre individuellen Anforderung per Mail an info@serverhero.de.
---
---
Configure Supermicro systems at Serverhero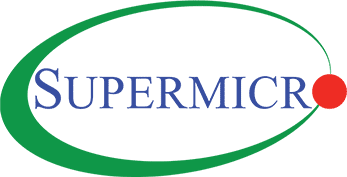 You can now take advantage of the absolute flexibility and versatility of Supermicro's rack and tower models to assemble your server. The innovative hardware manufacturer from Silicon Valley is the fastest growing company on the market due to its exceptionally customer-oriented and environmentally friendly products.Supermicro is also one of the industry's leading manufacturers in terms of performance and efficiency. It should also be mentioned that the price advantage of Supermicro's server-hardware compared to the competition is by no means due to a lower quality. Even a global corporation like Apple equipped its data centers with Supermicro hardware for years.

In our shop you can now put together your perfect desired server, which is perfectly customized to your requirements. Choose from our range of rack and tower servers in different sizes. We will be glad to consult you with your configuration via chat, mail or telephone so that all your wishes are fulfilled so you can have the right system delivered reliably and quickly.


Serverhero - more than just online!