Visual Station
Page 1 of 1
Items 1 - 2 of 2
---
Buy Synology VisualStations at Serverhero

Synology VisualStations

The VisualStations that work with the Synology NAS are ultra-compact monitoring systems. They provide Surveillance Station features including live viewing and management tools.
Designed for a PC-less monitoring solution
VisualStation is the perfect alternative for limited space or budget resources. Simply connect an Ethernet cable, connect it to an LCD monitor or TV, log in to Synology Monitoring Station - and you're ready to set up a monitoring station.



Compact design
support VESA

Extreme performance
Robust and certified hardware for harsh environments
Free of mechanically moving parts, VisualStations are more resistant to vibrations and hardware failures. Their robust outer housing and optimized design allow the VisualStations to operate in industrial temperature ranges from -20°C to 50°C Furthermore VisualStations are certified according to EN45545 and EN50155.
Vibrationsresistant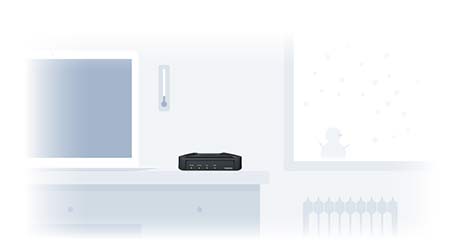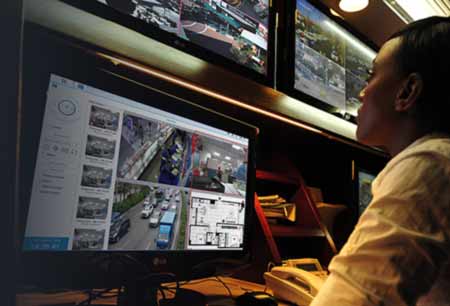 Ideal for TV walls
The TV wall is ideal for monitoring a large number of cameras at a glance and is easy to set up with VisualStations.



Dual screen display
VisualStations supports dual monitor video outputs that allow users to switch between mirrored and extended desktop modes, providing a cost-effective, easy-to-deploy, and scalable TV wall solution.

Minimum device size
The entire system fits into a palm-sized enclosure and can be easily mounted to a wall or the back of a display using a VESA-compatible bracket.
Convenient live view and playback interface
The VisualStations offer a user-friendly interface and powerful features, both inherited from Surveillance Station.


Intuitive user interface for ease of use
For beginners as well as advanced users, you can take advantage of the many functions by operating your VisualStation directly via an intuitive user interface with a USB mouse, keyboard or even a joystick.


Supports most of the monitoring station's features
Perform PTZ actions in Live View, switch to the Timeline to view recorded events, take snapshots, export them to an external storage device, and more.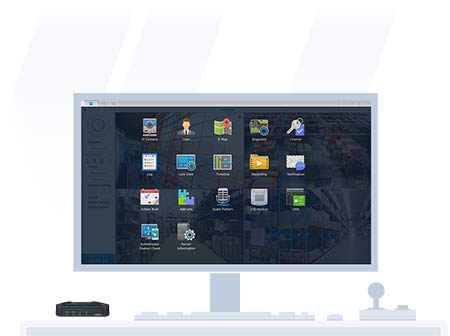 If you have any questions, you always have the possibility to contact our team of experts and to get competent advice from us. Our support is always available during our opening hours by phone, e-mail and customer chat. The advantage of Serverhero is that you have access to exclusive offers and you get a customized system which is exactly tailored to your needs. We are pleased to be able to help you.